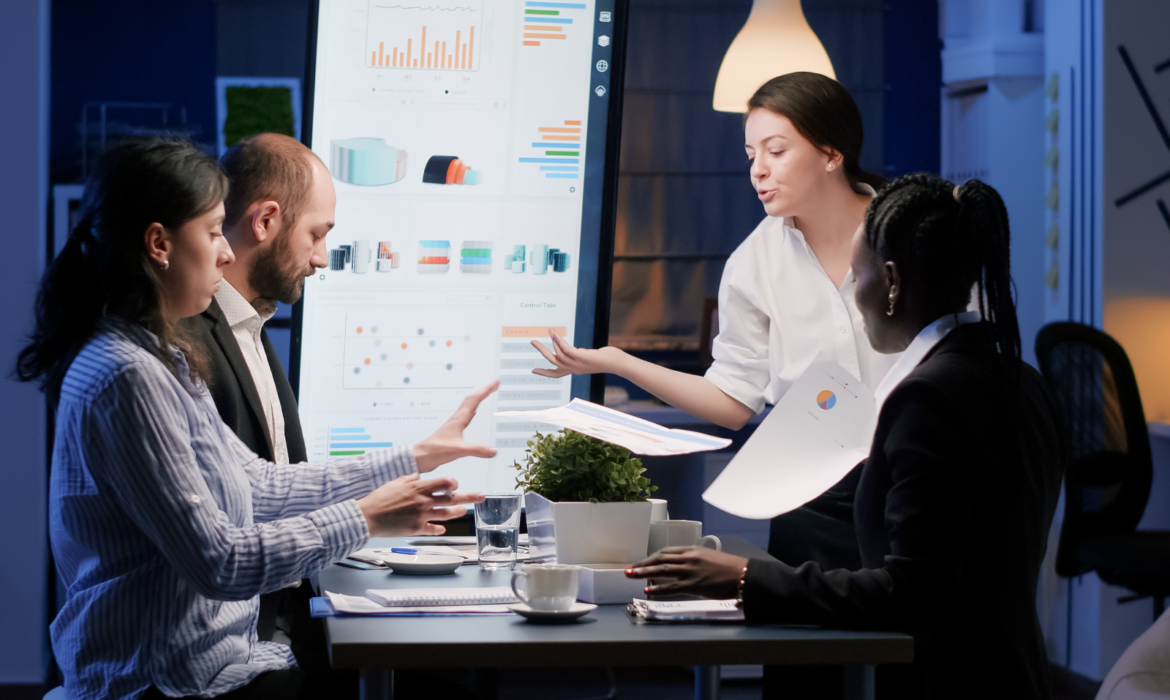 For any business, smooth project management is a must. The substantial problems that project managers frequently face can jeopardise a project's success. Keeping up with the project's pace, managing resources, and maintaining the target budget are regular problems that keep them on their toes is a challenging task. Knowing the specifics of a project, competent planning, a suitable work management system, and project evaluation are all necessary to ensure its success. There is no one way to guarantee project management success, but a few effective strategies can yield outstanding outcomes when incorporated into a management approach. So let's look at 10 tips to give your project management a boost in today's blog. Let's get going:
Completely understand the project
The initial and essential phase in assuring a project's success is to lay a firm foundation. To achieve this, you must identify the clients and stakeholders and be aware of their project goals and expectations. The next stage would be to draft a strong project plan with clearly defined roles and duties.
Creating a firm ground is the first step in ensuring the success of a project. To achieve this, you must identify the clients and stakeholders and be aware of their project goals and expectations. The next step is creating a strong project plan with clearly defined roles and job duties.
For greater clarity and understanding, you must outline the aims and objectives. Understanding the five Ps of marketing and establishing measurable, traceable success criteria will help you plan more efficiently and determine whether a project is on track or not.
Describe the demands of the project
Establishing project demands is vital since project resources influence project success. Following the creation of the strategy, the next step is to assemble a team capable of carrying it out successfully.
Now, this begins with establishing roles and giving each person the appropriate set of tasks while taking into account their personalities, skills, and areas of expertise. Bring this up to the HR department if your team needs a seasoned expert in a certain field so they can hire the proper person, and subsequent projects will be smooth. After all, the project management resources are what really make a project successful.
Hire an experienced project manager
Choosing a knowledgeable project manager is essential to ensure that the project is on track. A skilled project manager will take any practical steps to ensure the project's success. He'd be able to control a team of people with various personalities by assigning duties to the right team members and making sure the work was enjoyable and productive.
He will let the group make decisions and step in if something unexpected occurs. He is aware of how to gain the confidence of his customers and make his workers aware of their expectations so that everyone can come together and work toward a similar goal.
Specify important benchmarks
The team's capacity to recognise significant events as they occur will determine the project's success. A projects life cycle, which consists of the important stages of initiating, planning, carrying out, and closing, can be offered to accomplish this.
An evaluation test might be conducted after each phase. Every element of the project, from the product's parts to the technical paperwork, must be perfect in order for it to meet or exceed the client's expectations. These metrics demonstrate how committed the teams are to completing successfully completing the project. By establishing significant milestones, you may also manage project risks and keep an eye on the project's development.
Communication is a must
Stakeholders and clients must communicate regularly and effectively for a project to succeed. The team should stay updated on any changes beforehand to avoid "surprise attacks." Making sure there are no obstacles to communication and that everyone feels at ease approaching you is what you can do as an outstanding project manager.
Ineffective communication frequently causes projects to fail. Therefore, ensure that everyone receives the knowledge they need to progress with the project and make judgments.
Consider the strengths and shortcomings of the team members.
The abilities of the team members have a significant role in a project's success. To assign tasks appropriately, a competent manager would always try to learn about his team members' underlying strengths and shortcomings.
An efficient manager will ensure that the job is assigned to a skilled and capable team member who can finish it efficiently because someone's strength is someone else's weakness. Utilising team members' abilities will undoubtedly result in quicker work completion and improved time management. The project will succeed if every team member gives it their all and plays to their strengths.
Use a project management application.
Online project management software is among the numerous blessings technology has brought to project managers. The program serves as a sizable repository for all the pertinent project data. Project management software functions as a consolidated platform for the team, from files to documents, file-sharing to providing feedback, and effective communication to smooth collaboration. With many available tools today, you may pick the best one for your business.
A robust online project management solution like ProofHub enables teams to work together and produce exceptional projects. Examples are customised procedures, kanban boards, reports, and online proofreading tools.
Control possible risks
The success of a project depends on risk management, which is one of today's fundamental project management strategies. Risks are the prospective risks that can appear at anytime and endanger the entire project's progress. Any risks must be identified in advance so that appropriate action can be taken if they suddenly materialise. This will help to ensure the project's success. You can anticipate when the risk is present and when corrective action is required if you have experience and skill with projects of the same kind. Since they now recognise its significance in preventing risk from impeding a project's success, many businesses are giving risk management extra attention.
Testing outputs
The deliverables should be tested at each significant milestone to ensure project management success. Doing this lets you determine whether the project is what was anticipated. Testing deliverables to see if they meet or exceed expectations is essential. Corrective action can be made promptly to get it back on track if any fallacies are found.
Project assessment
Any project may serve as a teaching tool. A good manager will constantly evaluate the whole project and each component. By doing this, he can record a project's triumphs, flaws, and areas that might be improved for future projects.
Examining every detail and the nuts and bolts of a project might be a smart move to guarantee success for related projects in the future.
You can ace your upcoming assignments with the help of the effective advice provided above. Remember to build up grit, dedication, and pleasure in them. What other advice have you discovered to be the most beneficial? Swiss Institute will help you gain better control of your project. Hone your skills with our course BSB50820 Diploma of Project Management. What are you waiting for? Hurry up and step up in your game.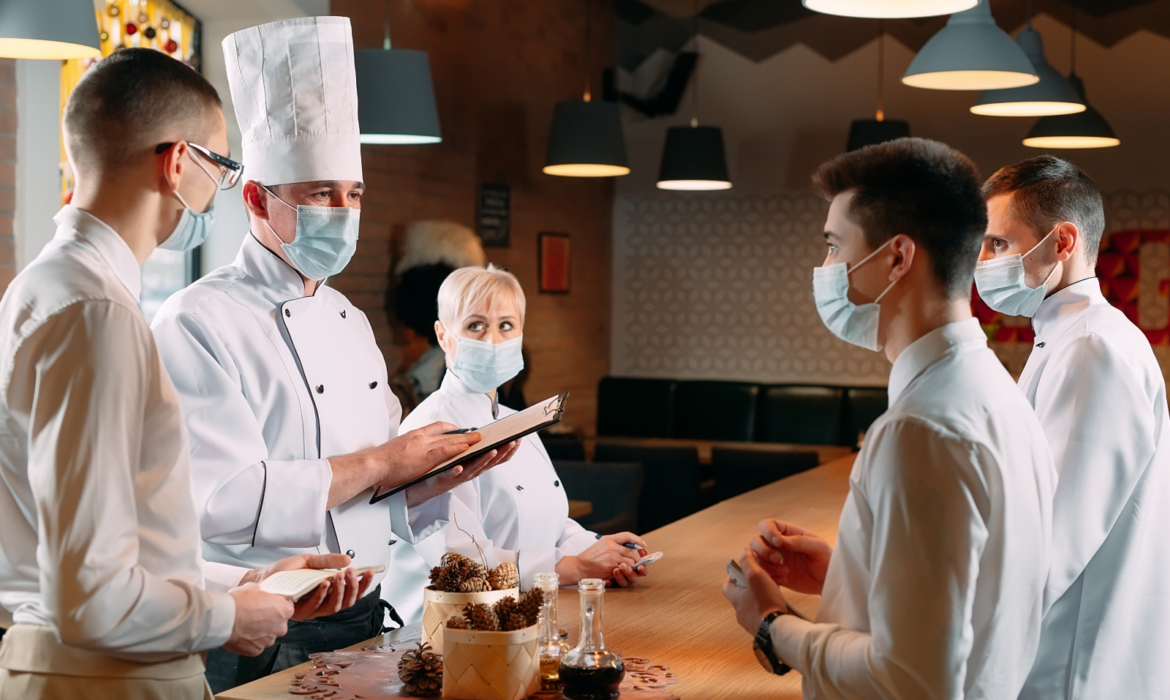 The hospitality industry in Australia, which includes restaurants, cafes, hotels, and other food service establishments, has been dramatically impacted by the current crisis. Cooks and chefs, the backbone of this industry, have faced significant challenges recently. The crisis has been multifaceted and complex, from labour shortages and rising costs to changing consumer preferences and increased competition.
Here we will discuss the current crisis faced by cooks and chefs in Australia's hospitality industry and how they are navigating through these challenging times.
Shortage of Skilled Cooks and Chefs:
One of the major challenges confronting the hospitality industry in Australia is the need for more skilled cooks and chefs. Due to the ongoing epidemic, border closures and travel restrictions have significantly reduced the availability of skilled labour from abroad. Many cooks and chefs who were on temporary visas have returned to their home countries, resulting in a shortage of talent in the industry. This has put additional pressure on existing cooks and chefs to meet the demands of a growing customer base.
Rising Costs of Ingredients and Supplies:
Another crisis faced by cooks and chefs in Australia's hospitality industry is the rising costs of ingredients and supplies. The cost of key ingredients such as meat, seafood, and fresh produce has increased due to various factors, including transportation disruptions, supply chain issues, and changing market dynamics. This has impacted the profitability of restaurants and food service establishments, forcing cooks and chefs to find creative ways to manage costs without compromising on quality.
Changing Consumer Preferences and Increased Competition:
Consumer preferences in the hospitality industry have also evolved during the current crisis. With health and safety concerns, many consumers have shifted towards home-cooked meals or ordering takeout and delivery options. This has resulted in declining dine-in customers and revenue for many restaurants. Additionally, the increased competition among food service establishments has made it challenging for cooks and chefs to attract and retain customers in a highly saturated market.
Adapting to New Operational Norms:
The current crisis has also brought about changes in the operational norms of the hospitality industry. Cooks and chefs have had to adapt to new health and safety protocols, including social distancing, enhanced sanitation measures, and stricter food handling regulations. These changes have required additional efforts and resources to comply with the evolving guidelines, adding to the workload and stress levels of cooks and chefs.
Coping Strategies and Solutions:
Despite the challenges, cooks and chefs in Australia's hospitality industry have been resilient and have found innovative ways to cope with the current crisis. Some of the strategies and solutions adopted by cooks and chefs include:
Cross-training and upskilling: Cooks and chefs have been proactively cross-training in different areas of the kitchen to fill the gaps caused by labour shortages. Many have also taken up additional training or certifications to expand their skill sets and increase their employability.
Menu innovation and cost management: Cooks and chefs have been reimagining menus and finding creative ways to utilize affordable ingredients without compromising on taste and quality. This has helped in managing costs and maintaining profitability.
Embracing technology: Cooks and chefs have been leveraging technology to streamline operations, such as online ordering, contactless delivery, and inventory management systems. This has helped in improving efficiency and reducing costs.
Building customer loyalty: Cooks and chefs have been focusing on building customer loyalty by providing exceptional service, personalized experiences, and engaging with customers through social media and other digital channels.
The current crisis faced by cooks and chefs in Australia's hospitality industry has been challenging, with labour shortages, rising costs, changing consumer preferences, and increased competition, however, through resilience, adaptability, and innovative strategies. Become a skilled chef with Swiss Institute. Explore our options here. Our experts are here to assist you in every step. Enrol now to secure your seat.