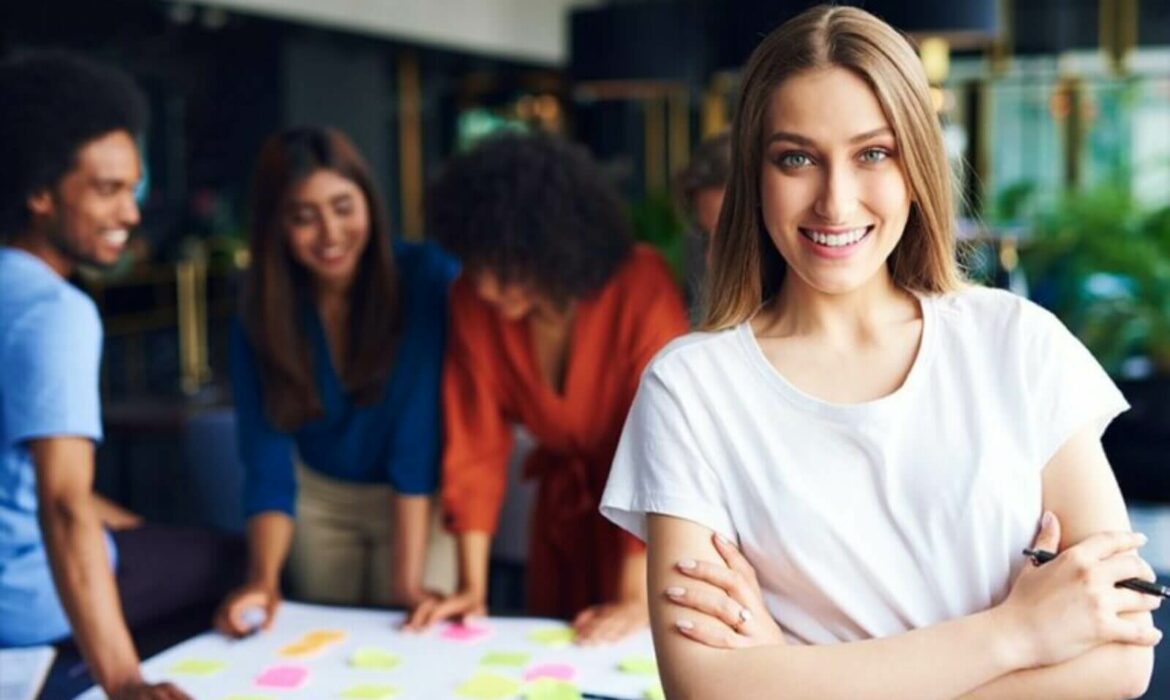 How to grow my leadership skill as a student? Being a student is a great time to develop leadership skills, but figuring out how to hone them in college can be challenging. After all, you're thinking about everything from your classes to social life to extracurricular activities.
Is Leadership a Skill to Grow?
First, let us understand what leadership is and the steps to grow leadership skills.
Leadership is the ability to influence other people to achieve the desired objective. When you lead a team, you tell your team members how and what to do and make them understand why it needs to be done in a particular way. This is where your leadership skills come into play.
Leadership skills can be of different kinds like,

Competency-based leadership skills mainly focus on the quality of the leader.
Character-based leadership skills mainly focus on the attributes and values of the leader.
Functional based leadership skills which focus on the task or outcome-based leadership skills
Behavioral-based leadership skills focus on the behavior of the leader
Why is Leadership Skill Important for Students?
Leadership is the art of getting others to do what you want by providing purpose, direction, and motivation. This is something that students will need to be successful in their careers when they leave university. An effective leader knows how to inspire confidence and motivate others to achieve a goal.
To be a leader, one is required to have a unique personality. If a student has a unique personality and is good at leadership skills, he can benefit from the school's activity than others.
How does leadership skill help students to grow their career faster? Junior is the most active time in life, and students must face lots of challenges in life. But not all students are good at leading people and working with others. If they are good at it, they can change their lives and do many things they want to do.
When people love leading, they always try to make something big. When they become an adult, they will be a student and a leader.
How to grow Leadership as a Student?
The great news is that leadership is a skill that can be learned. It is a combination of time management, motivation, goal setting, communication, influence, and influencing people to think and act differently. The steps are:
Define your goal
Ask your friends, family, and teachers for feedback to see if you are focused on your goals and also how they see you as a leader.
Identify your strengths, vision, and mission
Highlight your strengths to develop them
Identify the skills you need to grow and develop the plan to acquire them
Establish a plan with action points and deadlines
Set a schedule to put it into action
Bonus tip – make sure you have a good plan and follow it consistently.
How do Leadership Skills help to ladder up the Career?
Do you want to advance in your job and become successful? If yes, getting leadership skills is one of the smartest things you can do for your career. There are some benefits of having a good set of leadership skills; those who have these skills have the best chance of being promoted ahead of their peers.
For anyone looking to climb up the corporate ladder, remember that leadership skills are one of the keys to success.
Obtaining new leadership skills will benefit your company because if leaders don't improve their skills, they won't improve their companies, according to Jackie Frendak, CEO of the IML Group, which provides leadership development programs for corporate clients.
Leadership is a bit of a buzzword these days. But it's also one of the most important qualities important in the workplace. Leadership skills are essential in helping you rise up the ranks of any organization and maximize your earning potential. Let's take a look at just how exactly leadership helps to improve your career prospects:
Leaders are experts at achieving their goals. They never give up and know exactly what they want and how to work hard to achieve it. A leader who focuses on a vision for an organization or team is much more likely to succeed than someone who simply drifts through their day. Great leaders can also motivate their teams to do great things together.
Leadership Courses we offer :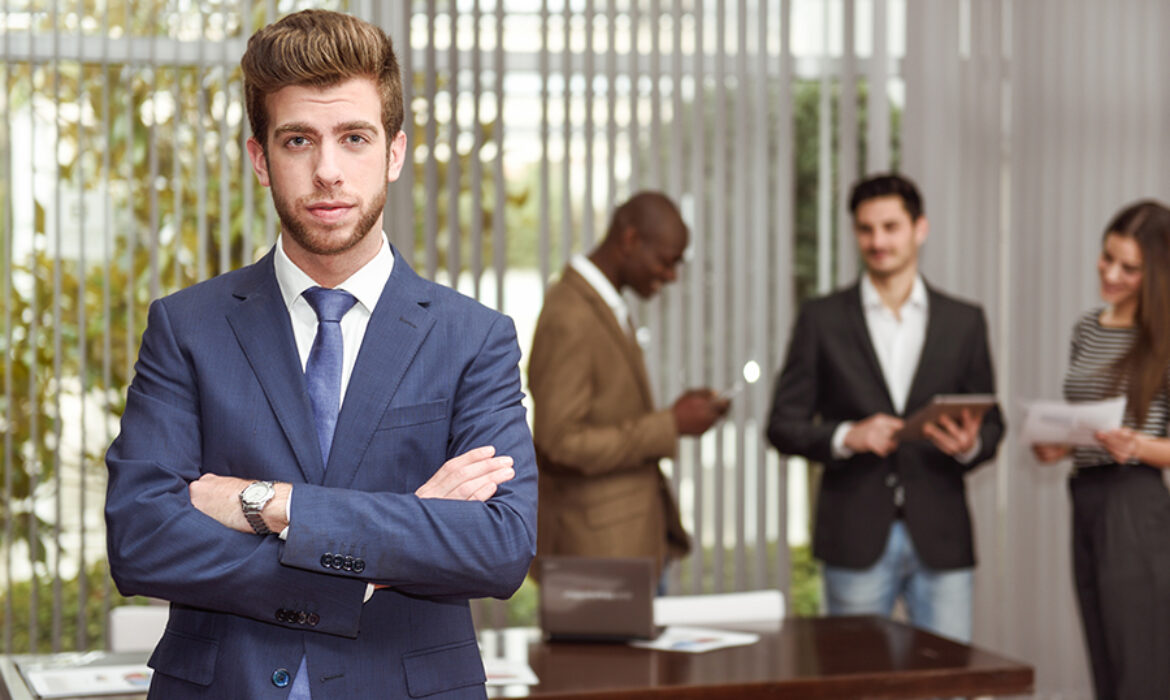 1. Make a plan
With a crystal clear idea of your leadership weaknesses and strengths, you're prepared to take massive action by creating a game plan related to your leadership style. If you find a lack of confidence as a weakness, take steps to develop self-confidence.
When you identified bad communication as a weakness, begin practicing powerful communication strategies. With more experience, you will start to embody examples of leadership skills to facilitate success in almost every endeavor.
2. Be passionate
Nobody wants to find counsel from somebody who doesn't value the subject just as much or higher than they do. Passion is work; passion is effort. Passion is rarely giving up. Without this, you cease innovating and stagnate. If you exhibit real enthusiasm and adoration for the result, your individuals will maintain working to attain their goals.
Employees respond to individuals who are eager to assist them in understanding and growing. Demonstrate a passion for all you do, including in your attempts at developing leadership abilities. Your need will be crystal clear to the employees, and you may motivate these to improve leadership skills.
3. Model excellent leadership for other
Exactly what are leadership skills going to achieve? Should they never encourage other individuals to action? Not a whole lot. People respect someone that walks the walk. Research supports this statement. A key characteristic of transformational leaders is the opportunity to be a role model.
One of the more powerful instances of leadership skills is displaying these close to you what exactly you'd prefer to see them do. Never waver with this. The strongest message you can give to your team is to model the behaviors you'd like to see.
4. Do not overlook strengths
Developing leadership skills often concentrates on weaknesses, but do not forget that you can develop your strengths also. Knowledge of your respective weak points gives you areas you realize it is possible to boost, but a solid knowledge of your innate gifts and skills indicates you can place them to work for you today.
Are there areas that you feel robust and can use those skills in a new way? If you're a great speaker, give a presentation on challenging topics or join a public speaking group to improve your skills much more. Do not forget that areas of advancement for frontrunners are endless, together with your strengths.
5. Set goals and executive them
The most formidable leaders do not come up with achievements away from anywhere. The main vision will never get off the ground when you don't plan a route to arrive there. When you are creating leadership skills, invest time in clarifying your goals and solidifying them. Formulating the best plan and placing meaningful benchmarks along the way provides you with a roadmap to follow, a method that will guide your company through the next week, 30 days, year, and decade.
Once you achieve a particular goal, seem toward another constantly trying to meet that following standard will offer you and your employees a sense of that means and pride.
As you progress the objectives, the instances of leadership skills you embody will talk volumes about your tenacity in realizing your business vision.
6. Address when you fail
What are leadership skills – does becoming a successful leader mean never making faults? Even the most powerful, uplifting leaders make a few mistakes. Whenever you acknowledge a mistake, admit it openly and do something to fix it.
Be open when you fail and discuss with your team. Gain knowledge from them. Ask yourself plus your team, "How can I steer clear of this mistake in the foreseeable future?"
Learning from the failures delivers a strong meaning to individuals near you. They know that you will lead well even when you come up with a mistake. Individuals wondering the best way to improve leadership abilities need to learn how you can recognize achievements and failures.
7. Motivate others
If you are whining about every tiny detail and might only view the most worst-case scenario following every strategy, you have the tiny potential for motivating others.
Motivation is surely an extension of belief if you say, "No, that won't work" or "why bother?" to staff, you are signaling in their mind that you just do not believe in their idea, within them or perhaps the business itself. A staff who can feel you do not believe in them will not work well, and also this even creates a domino effect of very poor morale all over the business. Instead, rely on others and whatever they are capable of. Inspire them to continue to work harder and reach greater heights. Developing leadership skills throughout your small business by creating and concentrating positive energy, regardless of points that aren't proceeding by the plan, is definitely the secret to continual expansion.