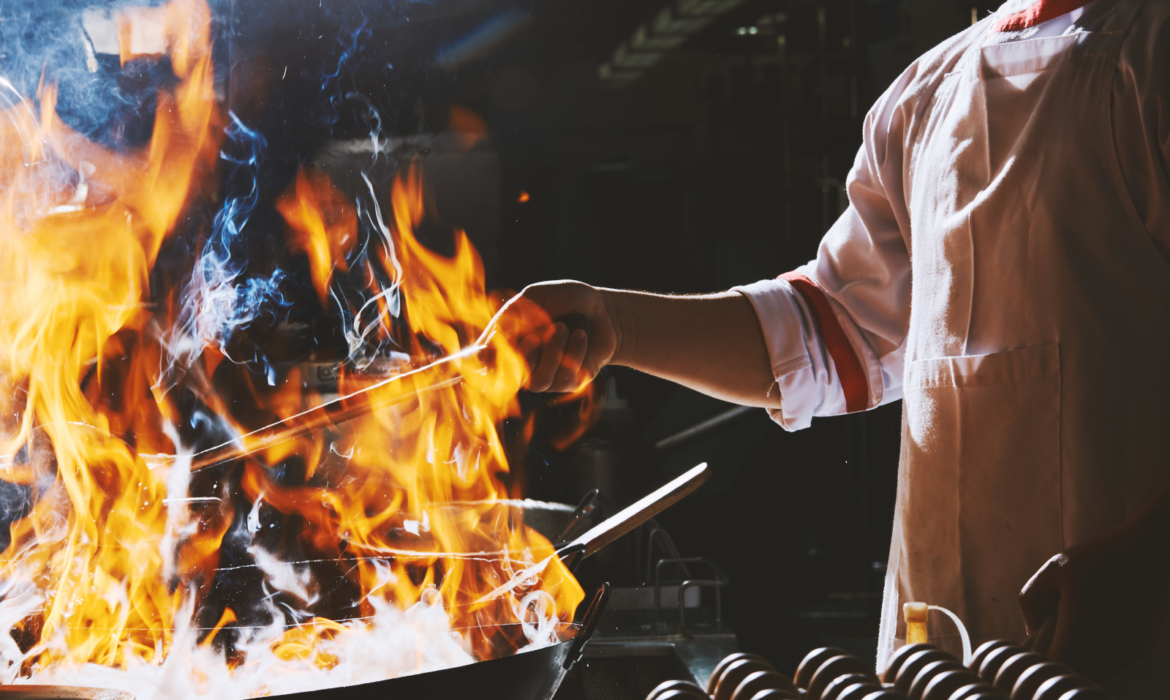 Australia is a nation of food enthusiasts. Diverse, multicultural aspects have an influence on the thriving food culture. Because of this, there is plenty of employment in the hospitality industry.
The hospitality sector experiences an average yearly growth rate of 14%. The Australian government predicts that the hospitality industry will continue to develop during the following five years. It's estimated that there will be 80,000 new employment openings overall.
There is a huge need for skilled cooks and chefs. Therefore, anyone who enjoys cooking can enrol in a commercial cooking course and start a lucrative career.
What exactly is commercial cookery?
The art, science, and technique of preparing food for consumption are referred to as commercial cookery. Learning commercial cooking is a wonderful option for people wanting to pursue a career in this industry because Australia is home to upscale restaurants and hotels.
One can learn skills that are useful in many other areas and can be utilised anywhere in the world by taking a commercial cooking course. For international students, there are a variety of cooking classes where they can learn how to inspire and manage kitchen teams, spot and fix operational and customer service problems, schedule workflow, plan various food production methods, comprehend and fix issues with legal compliance, and plan and prepare a menu that will draw customers.
It is a must to be aware of the advantages if you're looking for colleges in Adelaide, Australia, to do a commercial cookery degree. The top 5 reasons commercial cooking is a wonderful career choice are listed below.
Better Employment Prospects
A career in commercial cooking can lead to a variety of professional prospects with the correct training and experience. You can apply for jobs ranging from apprentice to executive chef in Adelaide, Australia, after completing a commercial cooking course at any reputable college there. The job description varies as well, from baker to pastry chef, depending on the type of cuisine you are a specialist in.
With time and expertise, you can easily advance in your job from tiny restaurants to 5-star hotels because there will be no ceiling on your progress. You can eventually launch your own food-related business. In fact, it has been observed that skilled culinary professionals eventually become business owners in the hospitality industry.
High Income
Everyone considers their potential income while deciding on a job path. The fact that you will be placed in higher-paying employment after completing the course is one of the best things about the hospitality sector.
Getting a job in this industry means earning a decent income regardless of whether you want to attend a commercial cookery degree or a chef culinary course. Depending on rank, a cook's average annual pay in Australia is over $60,000 or $29.36 per hour. The beginning salary for new hires is $48,757 annually, while the maximum annual salary for experienced professionals is $68,250. In addition to the pay, there are perks like tips and incentives.
You can create your own business in addition to working during the early years of your career. When you own your own firm, you can employ others. There are several benefits as well if the firm succeeds.
Expanding Industry
One of the key industries in the Australian market is the hospitality sector. However, the situation has changed since the Covid-19 Pandemic devastated the food industry in 2020 and 2021.
In fact, according to experts, the hospitality sector will surpass $108 billion by 2023. Since there are so many new career prospects for chefs nowadays, commercial cooking classes are particularly well-liked among young people.
After completing a commercial cooking course or a chef cooking degree at one of Adelaide, Australia's reputable colleges, you can find employment as a professional cook who can run their kitchen, supervise and teach workers, and assist in developing new dishes.
Display Your Originality
Another benefit to enrolling in a commercial cooking course is that it will allow you to express your creativity and perhaps challenge it. Every day presents a challenge to a chef. Here, one must continue to experiment and occasionally create new meals.
Only innovative meals that appeal to various consumers' palates will guarantee a steady stream of clients and a successful business. One must never take a customer for granted and always provide them with an enjoyable experience. For instance, you cannot consistently sell cheesecake. Customers will become dissatisfied and demand fresh flavours and aesthetics.
Therefore, a job in this field can be a fantastic fit for anyone who enjoys taking on new challenges and desires to experiment with different foods. Additionally, there are many novel foods to taste and experiment with, and food knows no bounds.
Enjoy Your Independence
After completing a commercial cooking school, you can pursue a job that allows you to combine your passion for cooking and earning a living. The benefit of independence, which is truly lacking in other professions, is present simultaneously.
Being a chef or cook allows you the freedom and flexibility to create a cuisine, whatever you choose. The way a recipe should be followed is flexible. You're free to try new things and run your kitchen and cooking operations here.
You can open your own restaurant if you have enough experience. You can operate a restaurant specialising in a certain cuisine if you have a speciality in that cuisine. You may even practise other cuisines. You have the option.
If you intend to study in Australia and pursue a career in business, you have chosen wisely. You need not look back after completing any commercial cooking training. This job field has experienced considerable expansion.
Take your love of cooking to the next level by studying commercial cooking at Swiss Institute. Certificate III in Commercial Cookery will give you a clear idea of establishing your career as a professional cook. Contact us to book your seat now.