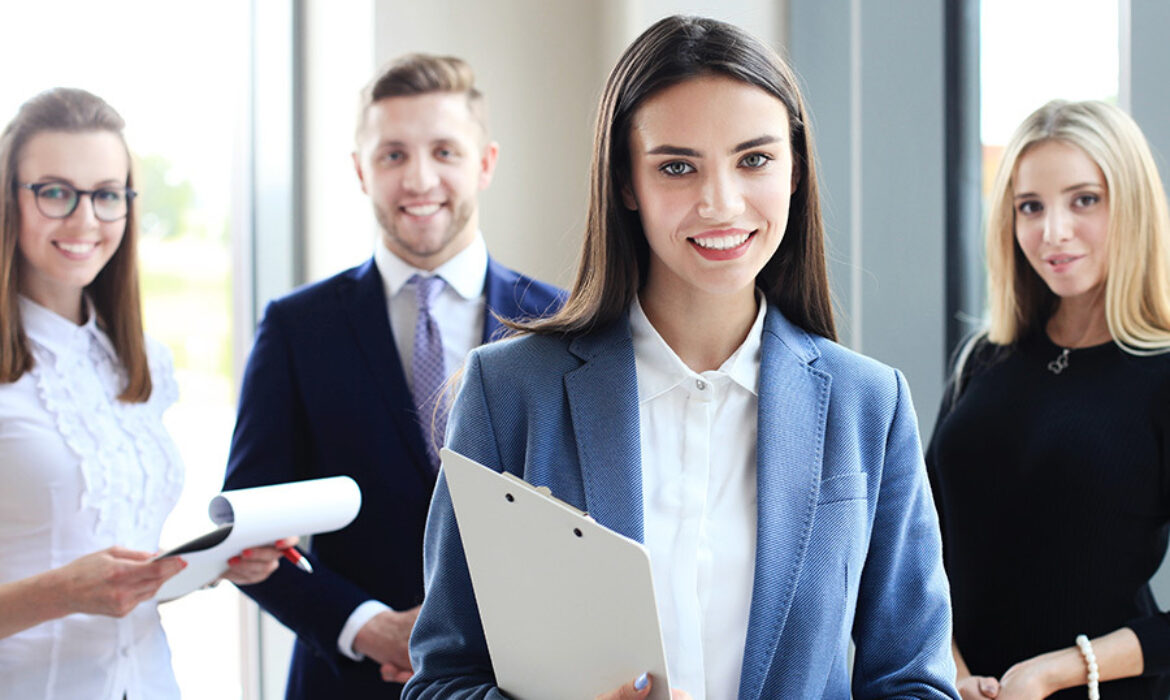 The Responsibility of Human Resources. Human resource management is a function within an organization that focuses on employees and the workforce structure.
HR management duties vary by company and include hiring, employee training, employee relations, and coordinating with other departments. However, HR is not limited to hiring and promoting employees; rather, it extends into all facets of operations and administration.
Expanding on this, human resource management professionals must know labor laws and organizational policies regarding employment practices. In some firms, one individual performs all human resource management duties.
In others, a team of personnel from various departments may cooperate to achieve the department's responsibilities.
The job responsibilities of a human resources manager or individual include all aspects of the employment process. The primary function of a human resources manager is to recruit and hire workers to maintain a pool of qualified candidates for each available position.
Right here are some of the duties your HR division is busy completing every day.
1. Recruit new employees
HR needs to understand the organization's needs and make certain those requirements are fulfilled when prospecting for new positions. It is not as easy as just putting together an ad up through on Indeed: you will have to assess the industry, talk to stakeholders, and handle budgets.
Then, when the role is advertised, a lot more research needs to be carried out to make certain that the correct individuals are now being attracted and presented. Recruiting is really a massive—and costly—undertaking the right prospect can rejuvenate the whole organization. Nevertheless, the wrong applicant can upend operations.
2. Employ the best employees
Human resources are in command of arranging job interviews, coordinating hiring endeavors, and onboarding new employees. They are also in command of ensuring all paperwork included in hiring someone is filled out and ensuring that anything from the first day to each following time is navigated successfully.
3. Process payroll
Payroll is its own monster. Every single payday should have taxes calculated and several hours collected. Expenses must be reimbursed and improved, and additional bonuses need to be extra in at the same time.
If you think it's a chore to do taxes just one per year, envision what it needs to be. I want to be in HR and make sure they are properly deducted every pay time.
4. Execute disciplinary actions
This obligation might be why HR seems to acquire a poor rap. When navigated inappropriately, disciplinary activities can result in the loss of a valuable employee and may even bring about litigation or perhaps a bad track record. But when handled properly, disciplinary action can lead to the success of an employee.
As an illustration, when a firm notices that a specific worker is routinely late and proceeds to be late despite the staff member has received a number of alerts, HR could step in and explain the tardiness.
It might be the chance to lengthen benefits, including guidance for the worker, or provide further solutions to help the worker learn to be on time. As opposed to taking on the cost of firing then recruiting a replacement for that employee, it can be a learning chance that may increase that employee's job.
However, occasionally disciplinary activity isn't the best course to take along with a worker should be allowed go. The best human resources departments know when a worker isn't the proper fit for a business and would be happier elsewhere.
Frequently, it is in the employee's best interest to be permit go, as tough mainly because it seems in the moment. It is up to HR to formulate a powerful enough relationship with managers and staff alike to recognize any team's cohesiveness and overall health.
5. Up-date policies
Policies should be current each year because the company changes. HR's task is to make official changes to insurance policies and recommend modifications to insurance policies after they will no longer assist the organization or perhaps the staff. Occasionally a policy should be updated being a response to an occurrence. HR should be a part of and consulted with regarding these decisions.
6. Maintain employee records
Maintaining HR records is required legally. These data help employers recognize skill gaps to assist with all the employing procedures and also to assess demographic info and comply with rules. They also contain personal details and urgent contacts for every worker.
7. Conduct benefit analysis
Staying competing is of excellent significance when trying to get the most effective skill. An encouraging recruit may choose a different company with lesser pay if the rewards are more desirable. HR should routinely investigate related businesses to find out if their benefits are suitable.
As an example, your organization may look at which includes pet insurance in their listing of benefits.
See Also :