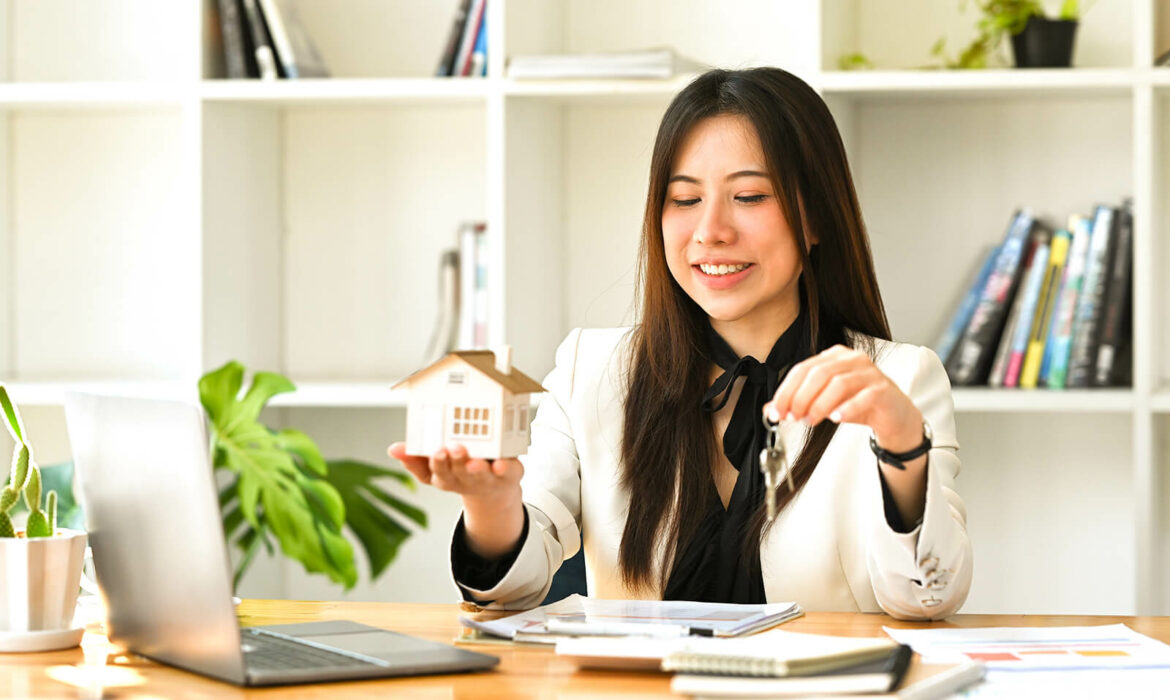 Thinking of starting a career in the real estate industry? Being a real estate agent in Australia could be the ideal career for you. If you get along with people and are looking for a prosperous and flexible job that gives you the pleasure of doing business, this industry is ideal for you.

Real estate agents work with clients to make the selling and purchasing of homes and properties as simple as possible. To launch your career in the real estate industry, you'll need the license that allows you to handle these complex processes. Before you sit for that test, getting a firm idea about how the industry works will give you insight into your goal and if it is what you want.

The diploma course will cover all the aspects of the real estate business and give you a clear idea of the roles and responsibilities.

Who are the Real Estate Diploma for
The real estate industry welcomes anyone from any background and age to start their journey in this industry. There are various job roles and opportunities in real estate, and the demand for skilled people is increasing every day.

Let's find out which people are ideal for working in the competitive real estate industry and what you need before you start your diploma.

Likes to Communicate with People
In the real estate industry, you'll need to communicate with many people every day. House owners, tenants, interested clients and stakeholders. You have to be a people person to communicate with them effectively.
Can work Under Pressure
Sometimes, you'll work on multiple projects at the same time and deal with tough clients. Everyone will not be lenient and understanding about the work. So, you'll need to be calm while working under pressure.
Rational Judgement
Even when you are dealing with complicated projects and cases, you can't lose your rational judgement. A moment's carelessness can cost a fortune sometimes.
Empathizes with Others
Though you need to maintain professionalism, you also need to understand the emotion lies beneath every person. Understanding their emotions and empathizing with them will give you a better chance to win them over.
Motivated to push through the barrier
The real estate industry gives you the scope to work beyond any boundary. To expand your territory, you'll need to have the motivation to push through the barriers and surpass yourself.

The Real Estate Diploma
Swiss institute offers CPP41419 Certificate IV in Real Estate Practice and CPP51122 Diploma of Property (Agency Management) for participants who want to set foot in the real estate industry. These qualifications reflect the role of real estate professionals who conduct real estate functions by applying real estate practice knowledge, legal agency and compliance requirements, ethical standards, and consumer preferences.
These qualifications apply to residential or commercial practice in property sales, property management, strata management, business brokerage, inventory and residence or auction.

These courses open up opportunities to work as
Auctioneer
Stock and Station Agent
Real Estate Agent
Real Estate Representative,
Real Estate Salesperson,
Property Manager,
Body Corporate Manager
Real Estate Sub-agent and many other jobs.
You also get to polish your skills and start your journey anew with the help of these courses. So, get to know which one suits your interest best and enrol today to take your dream of working in this industry one step closer.