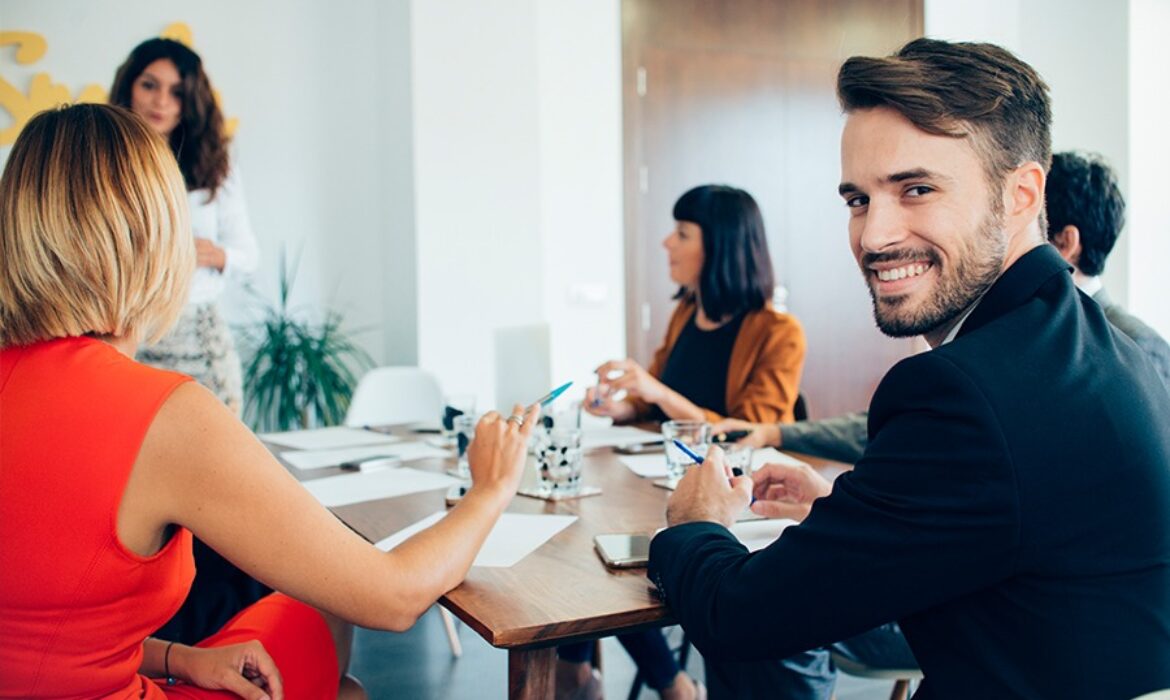 Human Resource Management is a growing field in the business world. It combines knowledge from various areas of study to create an effective management system for companies. HR managers are often in charge of recruiting, developing, managing, and maintaining the workforce. They are also responsible for ensuring that all employees are working productively. As a student who wants to pursue a career in Human Resources Management, you should know its pros and cons.
Human Resource Management has many benefits and is becoming an essential skill for aspiring managers and business owners. With so many benefits to studying this subject, you may wonder why more people aren't choosing it as their field of study.
Studying HRM can lead to many high-paying careers, including those within the fields of teaching, business, and even politics. That, and knowing how to manage and develop both employees and relationships at work is a skill that can take you far in today's world. The future looks bright for those who pursue this degree, as organizations will always need people who can effectively manage and lead within their teams and organizations.
Human resource management is a multidisciplinary field that combines business administration, sociology, psychology, and legal studies. It's an interesting mix that opens up a ton of career opportunities.
Let's take a look at the top benefits of Studying Human Resource Management.
1. Gain excellent skillsets
Every organization demands a strong HR specialist's in-depth knowledge and understanding of what they are expected to do and how they are going to do it.
For this reason, you need to study human resource management. It will help you get exposure to every part of HRM and the difficulties you'll deal with, and the way to get over them.
The skills and knowledge you'll get whilst understanding human resource management will likely be related across all businesses, variety, and industries.
For instance, an online certification program in human resource management from the Swiss Institute will help you understand the fundamentals of HRM, its program, other characteristics, tools & techniques, the part of HR, the international standards, and so on.
These courses are outlined to provide 360-degree knowledge and skills so every individual receives a well-rounded education and learning and may direct the HR world.
2. Diversity
HRM can be a domain that encompasses numerous more compact disciplines. As an illustration, although scouting for a job, you can find a role of the recruiter, an HR BP manager, relations management, employee engagement, studying and advancement, and so on.
Moreover, it is possible to land a job in almost any business or site as every organization must need an HR expert. So, anything at all, which ranges from finance, sales, marketing, manufacturing on IT, and media, is available within the purview of HR career opportunities.
What's more, studying HR management opens your brain and doors, and not just in the industry alone. The courses you study and the knowledge you will get can help you check out options beyond HRM.
Managing employees and customer interaction, as an example, is a crucial ability that you will grab in the study course. And this is just one of those HR factors that could affect any job role.
Other important skills you will learn will incorporate leadership, management, company, multitasking, reporting, connection, and so forth.
3. Job satisfaction
There may be hundred various things you anticipate out of your career, but job satisfaction will be the one frequent thread that binds every employee in the world.
Fulfilling work is considered the most vital aspect for workers whilst choosing a work, where there is plenty of it within the HR domain.
Of course, this will depend on the organization you are working in, but most HR pros are respected regardless of the market scenario. Even in a junior-level role, you will feel satisfied with reimbursement, flexible working hours, and timely promotion.
Additionally, you will have the ability to witness the primary outcomes of your time and efforts and evaluate those to highlight the important influence you've produced in the workplace.
4. Up-to-date with current industry trends
HR can be a rapidly changing domain focusing on shifting from admin duties to strategic input and having a seat on the management table. This is facilitated by the progressing needs of current organizations and technological innovation, allowing effective processing and onboarding of employees, budgets, and other HR activities.
In addition to HRM, specialists soon to be to prosper in this domain must also recognize the business strategy. They have to determine what drives an organization towards achievement, what that success looks like, and the ways to interact with and stimulate employees to enable them to conform to the constantly shifting organization setting.
To complete this all effectively and more, you have to study HRM whether you want to go after an online study course or enroll in the face-to-face program.
5. Wide variety of Prospects
The international HRM marketplace size will grow at 10.4% and attain $30 billion by 2025. These stats clearly present the need and incredible importance of human resource management pros.
And specialists are looking forward to this demand will simply increase in the coming years as organizations will need more HR professionals, considering the difficulty of today's workforce.
HR executives can also be required to supervise intricate employment regulations, follow the basic safety and health compliances put down by the government from the wake of Covid-19, make certain identical work opportunities, healthcare, wages, pension programs, and so on. And those jobs are performed by skilled professionals, which suggests while learning human resource management, you should recommend specializing in any one of these areas.
See Also :