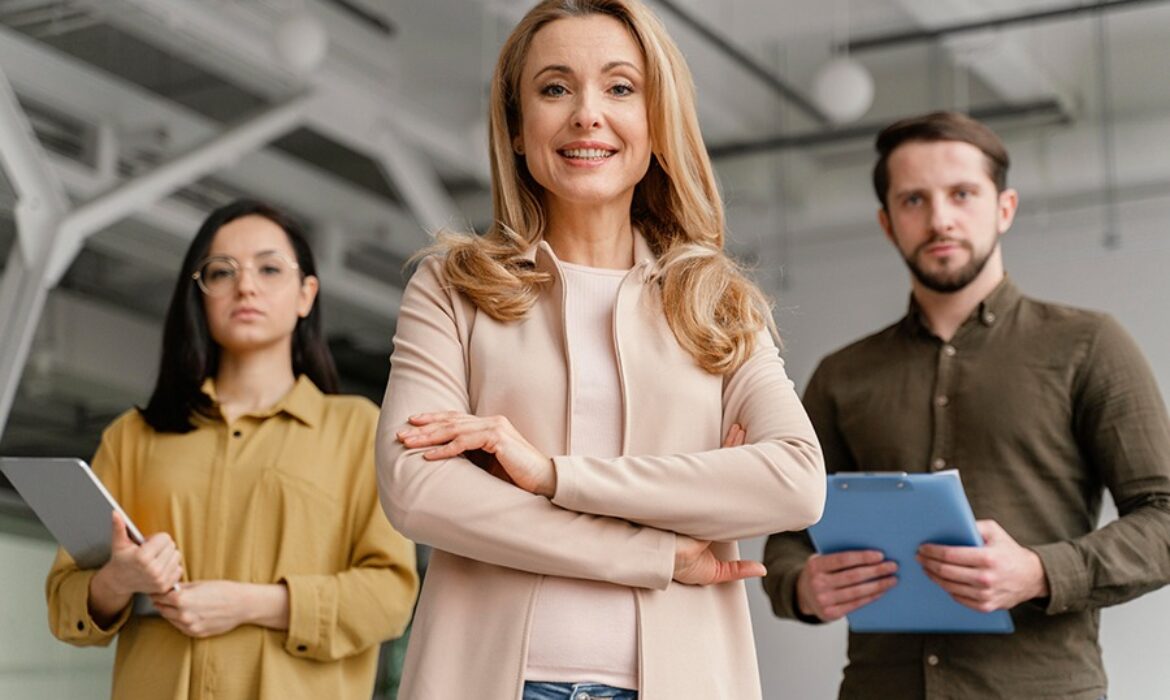 We all want to be better leaders and managers, but we don't always know how to go about it. It's important that we keep growing and learn from our mistakes and from the successes of others.
The main key to being a successful leader is being able to learn from those around you. Leaders should use a variety of different avenues to learn from different perspectives so they can become the best leader possible. For this reason, The Swiss Institute works with a variety of leaders from CEOs, to politicians, to executives from other industries. This way, these leaders can learn from each other and expand their own skill sets.
In leading a business, company, or group, it is important to be able to talk about your goals. In order to do this, you need to know what your mission is and how you plan on achieving it.
Organizations and business leaders should invest in developing and nurturing an environment that enables and supports employee growth and development.
Everything starts at the top, and leaders should understand that empowering employees to cultivate their skills and competencies is an investment in their own personal and professional growth as well as the growth of the organization.
Have you ever thought to Yourself:
Why do I need those leadership and management skills?
Can I really afford to take those courses?
Who benefits from those courses?
What will be the outcome of those skills?
At the Swiss Institute Leadership and Management courses, we believe that these questions should not be asked as we provide the answers to them. We provide the best and affordable training and education in leadership and management that will help you and your company succeed and grow.
Our programs are designed to equip you with the necessary knowledge, skills, techniques, tools, strategies, processes, competencies, practices, abilities, attitudes, behaviors, aptitudes, attributes, expertise, methods, technologies, terminology & methodologies for this training.
Why do you need Leadership and Management Skills?
All successful business leaders, employees, managers, and people, in general, need basic leadership skills to be able to lead others. The given level of responsibility, together with the given tasks and scope of coverage, will determine the level of leadership skills needed.
The most important thing for all leaders is to know what they want to achieve, where they're heading, and to set their goals accordingly. If you don't know where you're going, how will you know when you've arrived?
So, if you work in a bigger company, you would know that the bigger the company is, the more complex it is to manage it efficiently. When you are leading people who report to you or your team is part of a bigger group, then you need basic management skills.
Why Diploma of Leadership and Management Diploma at Swiss Institute?
More and more companies recognize the importance of leadership and management skills. The Swiss Institute has created an innovative learning platform that will add value to your business.
We offer a comprehensive approach with different modules in online and live learning. Our modular learning approach covers all aspects of management and leadership. Any business-related topic is also covered, such as communication, change management, and controlling.
The courses and modules are available in different language versions and can help you improve your skills and sharpen your knowledge in different areas.
Our courses will give you important tools to improve your teamwork, decision-making, and communication skills. You will learn how to best motivate your employees, increasing their productivity and performance.
The Swiss Institute is a place that provides resources for those who are looking to expand their leadership and management skills. The institute works with different leaders each quarter to provide workshops and different resources to help those leaders grow their skills. In order to help those leaders grow, the Swiss Institute uses a variety of different techniques, such as talks, guided tours, and presentations.
Diploma of Leadership and Management courses we offer :