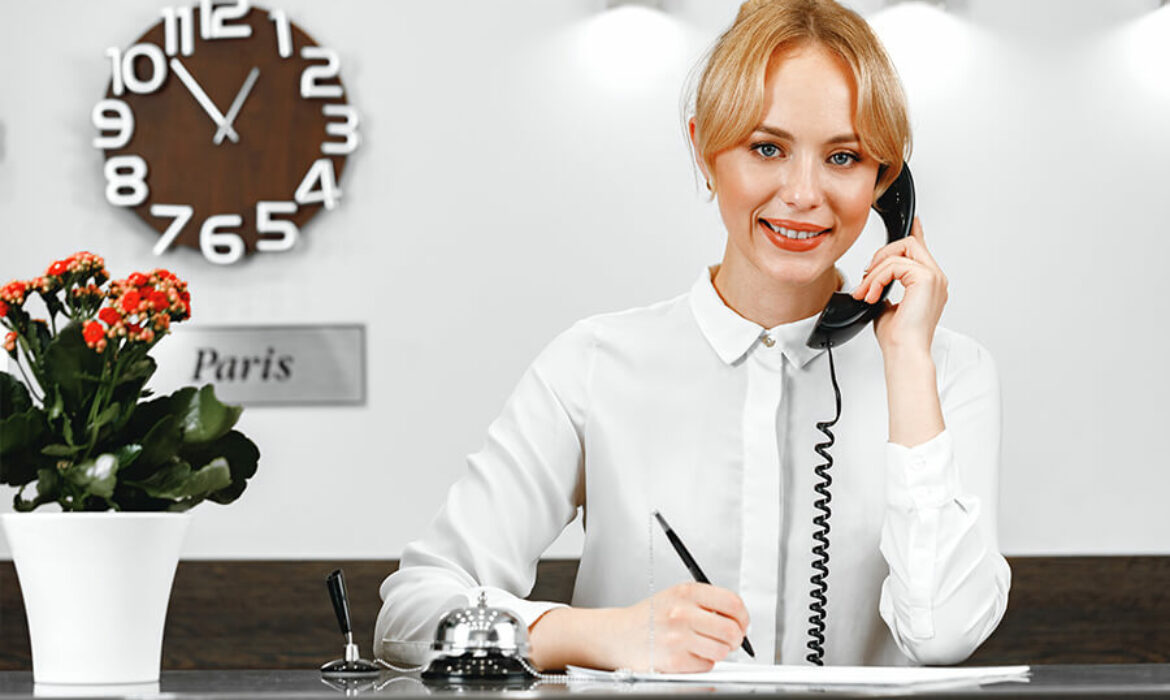 Suppose you are considering a job in the Hospitality sector. In that case, one of your concerns could be which jobs possess the greatest pay in hospitality and relevant career fields, even though the pay is not the sole reason for selecting an occupation in hospitality.
Many of the possibilities include going to new locations and the chance to work with interesting individuals. This is a big market with prospects for most high-paying positions. The hospitality industry is experiencing speedy expansion.
It is really a business that will not die as people always require a place to eat and rest. The greatest-compensated roles are for managers and directors who supervise employees at a number of services.
Top 7 highest paying roles in the Hospitality Industry:
1. Casino Property General Manager
This placement requires managing all aspects of their casino properties, including procedures, staffing, and customer service. The existing median income for any online casino general manager is $199 559. The top 25 % of these experts generate $283 649 or higher.
Casino general manager roles need a bachelor's degree—at a minimum—and at least 12 several years of experience.
There is absolutely no crystal clear pathway to becoming an online casino house general manager in an online casino. Also, you have to get experience in the components of resort operations, hotel, convention, food, beverage, and amusement.
2.Regional chef
Regional chef primary direct the procedures at a number of dining establishments in hotel or holiday resort properties. The strategy that will create new recipes and food list, manage budgetary concerns and teach professional culinary experts.
The median wages are over $ 124 000. Nevertheless, the top percent gain nearly $134 000. Regional chefs, who have roughly the same responsibilities, procuring food items through system suppliers and training senior chefs, can generate $175 000, including additional bonuses. Typical regional chef careers need a bachelor's degree—at a minimum—and a minimum of 10 years of business expertise.
3. Hotel Manager
These are the individuals who manage every operation in a hotel. The financial benefit connected to a manager work inside the hotel industry is near $112 400. To be a manager in any sector is not easy. A hotel has much operational work such as house cleaning, HRM, the front desk, and so forth.
All of these or otherwise from the procedures are going to territory beneath the guidance of any supervisor. It is actually a career that will require quick thinking and the capability to organize individuals. Typical hotel manager jobs need a bachelor's degree—at a minimum—and at the very least 7 years of practical experience in the marketplace.
4. Restaurant Manager
The median earnings for any restaurant manager are $95 800 for managing the functions of a restaurant. Responsibilities incorporate employing and training managers, as well as creating product sales plans. The bistro is work by a lot of functions such as the waiting staff, the leading work desk, the cleaning folks, as well as the kitchen area.
Typical regional manager roles require a bachelor's degree—at a minimum—and no less than 7 years of experience in the field. Restaurant managers of excellent restaurants and luxurious eating places are future General Managers to make.
5. Event Coordinator
The current median salary for a conference/meeting manager is $78 197. The best 25 % of those professionals gain $89 672 or higher for organizing meetings and special events, including the coordination of facilities and hotels, budgeting, and agreement negotiation. Event manager roles need a bachelor's education as well as a minimum of five years of experience in the field.
6. Cabin crew
Flight attendants, air hostesses', hosts, and so on can come under this category. This really is a highly challenging task. The salary is high well as the benefits are unlimited though the several hours are long. It is fantastic for people who want to travel and meet new people.
7. Catering Manager
The catering manager plans and oversees meals and drink services for events for premises. This job involves education and scheduling food catering personnel, helping with food list choice, and conveying customer needs to other workers.
A person working as a food catering manager should expect to generate a median wage of $42 289 annually. Along with a hospitality management diploma, an individual doing work in this profession would want no less than two years of experience.
If hospitality is the field of your interest and ready to build a dynamic career, then the Diploma of Hospitality management can be an excellent starting.
This comprehensive course is designed and outlined to provide all the required skills that you'll be needed to build a dynamic career in hospitality management. If you want to know more about the qualification, career, and more, then feel free to contact us.