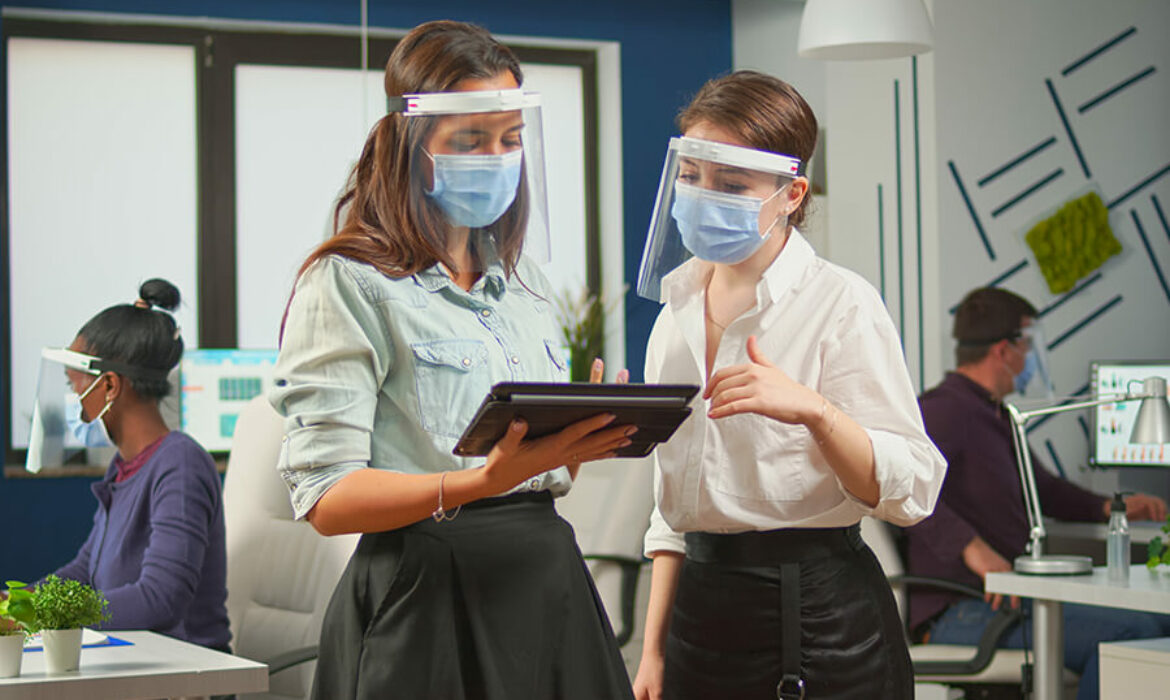 The importance of workplace health and safety is a big deal for workers, but it may sometimes appear too hard to see the big picture when it comes to your job. However, if you've ever suffered a work-related injury or illness, you know how important it is to have safety policies in place to prevent them.
According to the US Bureau of Labor Statistics, around 5,221 fatal work injuries in 2018. You may have heard about a few of them in the news, but now's the time to put these numbers into perspective—you could be next.
Penalties for workplace safety violations can be catastrophic. Most employers' first reaction is to pair down inspections and cut corners on safety training to avoid financial or legal penalties. But cutting corners on workplace health and safety can have devastating consequences.
Employers who take the time to understand their responsibilities under workplace safety laws and invest in programs and procedures designed to prevent workplace injuries will save money in the long run.
Occupational health and safety is a crucial area of concern for everyone, especially for those working in construction, maintenance, and other professions required to work in dangerous situations. The common problem of a lot of people being injured or even killed in their workplace is a serious concern for everyone.
While we have clearly defined laws and regulations that govern the workplace and things like employer/employee relations, we often forget to see them from the employee's point of view. Here are some most common reasons that explain why our employees get injured on the job:
Inappropriate procedures for managing risks
Error in planning and management of workplace policies
Insufficient training of personnel
Lack of coordination between supervisors and employees
Lack of safety consciousness among employees
It is not rocket science to understand that your workers need to be trained in the correct way to deal with hazards, both on the job and off it.
Benefits of Workplace Health and Safety Degree
A degree in workplace health and safety could be a precious asset when it comes to your long-term career. There are some measurable reasons you might want to consider a career in health and safety, and here we will go through a few things that may help you make up your mind.
The primary thing you need to think about is what might motivate you to get a health and safety degree in the first place. If it's simply the idea that you might find the course interesting, then the next thing you need to think about is why that is. After all, if you do manage to complete the course, then it's something you're going to have to commit to for years to come, so it's essential to know exactly what you are signing up for.
Health and safety are top of mind for many employers who are looking for employees who can keep them safe. Because of that, careers in health and safety are in high demand.
To be successful in your chosen field, you'll want to work towards a PPE certificate (or one in health and safety). Here's a list of why more and more employers are looking for this type of qualification.
A study has shown that those with a health and safety degree are employed at a rate of 46 percent. If you cannot get a PPE certificate, you can still benefit from taking an online health and safety course. Your company may be willing to pay for it, so ask your HR department if they offer tuition reimbursement.
Being a safety officer is becoming popular in recent years, despite the current condition where many individuals consider Job Safety as the best choice. To be successful and get the job you want in this field, it is essential to understand the benefits of a workplace health and safety degree.
Are a Workplace Health and Safety Degree Worth it?
As a college student, I spend a few hours each week studying for my health and safety degree. Does this added education add value to my career? A few years ago, I was taking evening classes in workplace health and safety at the community college.
I started out of general interest and some professional curiosity. I was working at a large manufacturing facility at the time, and there was never any discussion of safety or health in our meetings, so I thought I would learn more by taking some courses. It seemed like a straightforward, practical career to go into.
The short answer is yes. You may be wondering what does workplace health and safety have to do with your career in general. It turns out a lot! As occupational health and safety major, you will learn about the proper way to work in any environment. You will be learning about issues that affect the workers and the public who are exposed to the work processes you execute in your career.